What to look for in your Prenatal Chiropractor
You deserve the best during your pregnancy journey! We know so much more about how overall wellness connects with prenatal wellness than we did just a few years ago. Today, many expectant mothers are making the decision to seek prenatal chiropractic care to feel their best throughout pregnancy, delivery and the postpartum phase.
Additionally, many women are preparing for pregnancy using chiropractic care to get their bodies in balance for conception. As you explore prenatal chiropractic care, finding a practice that delivers the caliber of care you deserve is so important! Take a look at five things to look for in your prenatal chiropractor!
They Understand the Unique Needs of Expectant and New Mothers
While most chiropractors are at least familiar with prenatal chiropractic care, not all practices specialize in this field. Look for a chiropractor with the background and dedication to maternal health necessary to meet your needs. First, ask if a chiropractor is trained to treat pregnant women.
You should also inquire about any special certifications regarding pelvic floor therapy. Chiropractors should also be able to discuss how their treatments take into account all of the joint and ligament changes that occur as the body releases hormones in preparation for delivery.
Lastly, inquire about certification in the Webster technique. This is a special prenatal chiropractic technique that can support the woman's body in turning babies from the breech position prior to birth. While it may be too early in your pregnancy to determine if you will need this technique, having this resource available from your care provider can prove invaluable if you're looking to have a low-intervention birth.
They Put an Emphasis on the Importance of Holistic Postnatal Recovery
Chiropractors should view your prenatal care as part of a larger process for helping you to avoid pain and injury. It's also good to focus on how to build up a pregnancy that leads into a healthy delivery. Be sure to ask a chiropractor about techniques for regaining pelvic and lower-back strength and stability in the weeks following birth.
They Take Pregnancy Pain Seriously
While you don't need to be in pain to benefit from chiropractic care, a big part of parental chiropractic care revolves around alleviating tension that is caused by shifting weight. A chiropractor should never have an attitude that pain during pregnancy is simply something "normal" that should be accepted. While pain during pregnancy can be common, it's not to be dismissed as normal!
They Offer a Positive, Inquisitive Approach to Prenatal Care Without Shame or Judgment
A chiropractor is there to support you as you move along in your pregnancy journey. While a chiropractor can certainly play a role in helping you to achieve your birth plan, they aren't necessarily there to tell you what is right or wrong for you based on their own preferences and assumptions.
Pregnant women deserve to be empowered by care providers that offer a women-first, health-first approach! When you find a chiropractor who operates by this philosophy, you'll find that you are free to ask questions and discuss your experiences freely without fear of being "talked down to."
They Want You to Participate in Creating Your Own Best Pregnancy
A chiropractor shouldn't act like a "magician" who has the secret toolkit needed to alleviate your pain. A good chiropractor will empower you to take an active role in reducing pain, increasing strength and preparing for delivery by introducing you to exercises that you can take part in! Prenatal chiropractic care is always part of a large, holistic plan for being your strongest!
Book Your Prenatal Chiropractic Appointment Today
Dr. Tiffani Fries of Genesis Chiropractic has been specializing in prenatal chiropractic care since opening her practice in 2002. She takes a personalized, empowering approach to helping women address a wide variety of needs during pregnancy. She is here to support you at any stage of your prenatal or postnatal journey!
Genesis Chiropractic serves patients from Salt Lake City, Utah; Millcreek, Utah; and Holladay, Utah. Please contact Genesis Chiropractic to learn more about pregnancy chiropractic care or book your appointment.
---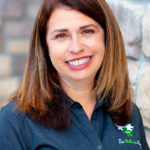 Dr. Fries opened Genesis Chiropractic in 2002. The name of the office signifies "the beginning" of the journey to better health. She wanted to have an office that listens to people about their health concerns, and an office where patients could get individual, personalized care. With over 20 years of practice, Dr. Fries has seen how stress, diet, lifestyle, and injury can affect the human body and turn into chronic pain and illness. She focuses daily on helping patients get to the root of their problem and live healthier lives.
All author posts