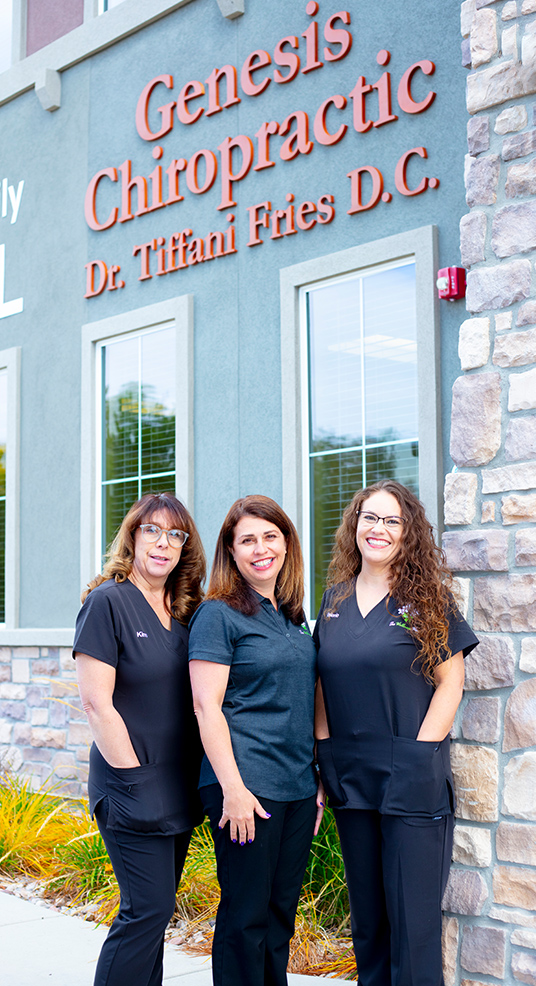 Dr. Tiffani Fries and the staff at Genesis Chiropractic takes a comprehensive approach to help you feel your best. We believe every person is different and as such has their own set of symptoms and health goals that are right for them.
Chiropractic care and wellness services go far beyond the well known spinal adjustment. Chiropractic treatment focuses on the balance of the body systems and how the body functions as a whole.
Since 2002, Dr. Tiffani Fries has been helping Murray patients like you find relief through personalized treatment plans. To be effective, we utilize multiple treatment techniques to focus on uncovering the underlying imbalances that are causing you pain and treat those issues.
Whether you're suffering from back pain, injury related symptoms, pregnancy discomfort, or any other issue, Genesis Chiropractic can work to help alleviate your issues and make you feel more balanced.
Murray is a city situated on the Wasatch Front in the core of Salt Lake Valley, Utah with a population of 46,746. Before being permanently settled by Mormon pioneers in 1848, the area where Murray is located was a natural area that served as the seasonal home of Paiute, Shoshone, and Bannock Native American tribes. The tribes camped along local creek banks and stream beds during their migrations. Murray is named after Utah governor, Eli Houston Murray
Murray Resources:
Murray Chamber of Commerce – The Murray Area Chamber Commerce is a referral-driven networking and educational resource, dedicated to the success of Utah businesses.
Murray School District – The Murray School District provides learning opportunities for students to excel personally, professionally, and academically
Murray City Library – The Murray City Library opens new worlds through discovery and imagination.