Cottonwood Heights Chiropractor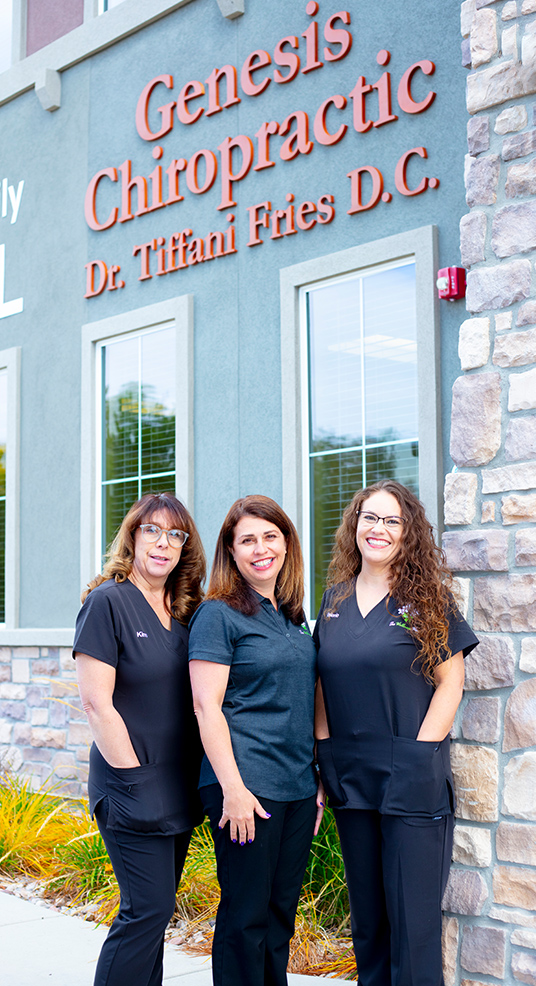 Dr. Tiffani Fries and the staff at Genesis Chiropractic takes a comprehensive approach to help you feel your best. We believe every person is different and as such has their own set of symptoms and health goals that are right for them.
Chiropractic care and wellness services go far beyond the well known spinal adjustment. Chiropractic treatment focuses on the balance of the body systems and how the body functions as a whole.
Since 2002, Dr. Tiffani Fries has been helping Cottonwood Heights patients like you find relief through personalized treatment plans. To be effective, we utilize multiple treatment techniques to focus on uncovering the underlying imbalances that are causing you pain and treat those issues.
Whether you're suffering from back pain, injury related symptoms, pregnancy discomfort, or any other issue, Genesis Chiropractic can work to help alleviate your issues and make you feel more balanced.
Cottonwood Heights is a city located in Salt Lake County, Utah with a population of 33,433. As the city's name suggests, its geography is dominated by a high ridge separating the valleys of the Big and Little Cottonwood Creeks. The city's official nickname, "City between the canyons".
Cottonwood Heights Resources:
Cottonwood Heights Parks & Recreation Service Area – Cottonwood Heights Parks & Recreation Service Area provides exceptional facilities, parks and services to improve the health and lifestyles of the community.
Cayons School District – Canyons School District is dedicated to delivering a high-quality education to students, valuing and rewarding the vital contributions of employees, and helping learners of all ages to be prepared for meaningful life opportunities.
Cottonwood Heights Journal – The Cottonwood Heights Journal provides news, sports, education and local human interest stories.