10 Benefits of Prenatal Chiropractic Care
Founded by Dr. Tiffani Fries in 2002, Genesis Chiropractic is committed to helping patients use the holistic benefits of chiropractic care to achieve wellness and vitality. We proudly serve clients throughout Salt Lake City, Utah; Millcreek, Utah; and Holladay, Utah. In addition to traditional chiropractic adjustments, our team uses cutting-edge therapies, treatments and diagnostic techniques to provide a whole-body approach to achieving wellness goals.
How can prenatal chiropractic care help you to enjoy your pregnancy more? During the journey of pregnancy, the body undergoes many changes to help prepare for delivery. What's more, there are many shifts and changes that take place to accommodate a growing baby during these nine months. For some women, this can mean pain and discomfort. However, chiropractic care during pregnancy doesn't just benefit women who are experiencing pain. Chiropractic care is for all pregnant women looking for prenatal and postnatal benefits. Take a look at the 10 benefits of prenatal chiropractic care!
1. Relief From Back Pain
Back pain is one of the most common complaints among pregnant women. Back pain is often caused by the loosening of joints and ligaments in preparation for delivery. Routine adjustments throughout pregnancy can help to relive pain or injury caused by spinal instability or loosened ligaments and joints.
2. Nausea Reduction
Some women who are plagued by extreme "morning sickness" and nausea during pregnancy benefit greatly from chiropractic care. While some medications or diet changes can help to reduce nausea for some pregnant women, a more holistic and complete option can be more effective. Chiropractors address nausea and vomiting by focusing on spinal realignment that helps to improve nervous system function for hormonal balance. Additionally, adjustments can help to improve digestive issues that are causing everything from nausea to constipation during pregnancy.
3. Improved Pelvic Balance
This one is important for mothers who are concerned about their babies staying in the breech position ahead of labor. There's evidence that chiropractic care during pregnancy assists with maintaining pelvic balance that helps babies to move more freely into the right pre-birth position. In one study published in the Journal of Manipulative and Physiological Therapeutics, chiropractors reported a success rate of 82 percent for tuning babies from the breech position.
4. A Smoother, More Empowered Delivery
Many women who continue with chiropractic care throughout their pregnancies find that that the birthing process is simply easier. We can attribute this to the way regular adjustments help to keep the hips, pelvis and spine in proper alignment. Additionally, properly functioning nerves may help women to control contractions more easily.
5. Injury Avoidance
Chiropractic care helps expectants mothers to stay flexible. This can help to reduce stress injuries that can occur as women adapt to their changing bodies. Let chiropractic care help you move in harmony with your changing body!
6. Posture Support
It's important for pregnant women to avoid the "arching" of the back that commonly happens during pregnancy because this can lead to long-term back pain and injury. With chiropractic guidance, you'll learn techniques for keeping a straight back.
7. Better Sleep
Improper sleep posture can lead to restlessness and pain during pregnancy. Unfortunately, that means that many women get less sleep during a time when they need it the most. With guidance from a chiropractor, pregnant women can learn techniques for good sleep posture.
8. A Healthier Pregnancy
For many women, chiropractic care's benefits for reducing inflammation and supporting the immune system lead to healthier pregnancies.
9. Faster Labor Recovery
Routine adjustments during pregnancy can put your body in a position to heal and bounce back quicker because you're starting off with your body in proper balance.
10. Continued Wellness After Pregnancy
Women who seek chiropractic adjustments during pregnancy can continue to enjoy the benefits after delivery. Proper alignment can help new moms to avoid injury when bending to lift a baby, holding a baby for long periods, pushing strollers and lifting car seats.
Enjoy the Benefits of Prenatal Chiropractic Care During Your Pregnancy
If you're looking for ways to enjoy a healthier, happier pregnancy, Dr. Tiffani Fries and Genesis Chiropractic offer specialized prenatal chiropractic techniques. Our gentle, carefully tailored prenatal adjustments can help to address any goals you have in terms of your pregnancy, delivery or postnatal recovery. Please contact Genesis Chiropractic to learn more about prenatal chiropractic care or book your appointment.
---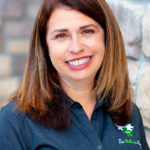 Dr. Fries opened Genesis Chiropractic in 2002. The name of the office signifies "the beginning" of the journey to better health. She wanted to have an office that listens to people about their health concerns, and an office where patients could get individual, personalized care. With over 20 years of practice, Dr. Fries has seen how stress, diet, lifestyle, and injury can affect the human body and turn into chronic pain and illness. She focuses daily on helping patients get to the root of their problem and live healthier lives.
All author posts