Best Prenatal Chiropractor in Salt Lake City for Pregnant Women
What is prenatal chiropractic care? It's something more and more women are inquiring about as this holistic, natural form of pregnancy support grows in popularity. While pregnant women have been using chiropractic care to feel stronger and healthier during pregnancy for decades, there has never been quite as much interest in the topic as there is today. Prenatal chiropractic care offers many benefits for women as their bodies change during nine months of pregnancy.
How Chiropractic Care Benefits Pregnant Women
While prenatal chiropractic care isn't a substitute for other forms of pregnancy care, it can be a very useful supplement that allows you to enjoy more vitality, avoid pregnancy-related injury, reduce unpleasant pregnancy symptoms and move toward delivery in an optimal state. Prenatal chiropractic care focuses on helping the body to stay aligned to prevent subluxations (blockages) or misalignments that can create inflammation, pain or improper hormonal messaging. Spine health is of particular importance for chiropractors who treat pregnant women.
During pregnancy, the body sends out a hormone called relaxin that helps to loosen joints and ligaments during pregnancy. Combined with added belly weight and a changing center of gravity, this looseness can put women at risk for sprains, injuries and falls as they adjust to what feels like a "new body." Additionally, these changes can cause women to compensate by altering posture and gait. This can create extreme strain on the spine that results in back pain and sciatic nerve pain. In fact, the pregnancy "arch" that so many of us are familiar with is actually a sign that the spine is not being properly supported.
Chiropractic care can also help with the nausea, constipation and general digestive issues that are so common during pregnancy. Again, this has to do with the way hormonal signals can be disrupted due to blockages or misalignments. Many women find that nausea fades when spinal adjustments are used to correct disruptions.
Additionally, chiropractors trained in pregnancy support can use specific techniques that promote a healthy digestive system. In addition to supporting a healthier, happier pregnancy, prenatal chiropractic care offers a wide variety of benefits for delivery. Many women seek out something called the Webster technique when trying to move babies from the breech position prior to labor. There is also evidence that regular chiropractic care during pregnancy can lead to shorter, easier deliveries. It's also believed that chiropractic care during pregnancy is linked to lower C-section rates.
Meet Dr. Tiffani Fries
Dr. Tiffani Fries founded Genesis Chiropractic in 2002 to bring holistic wellness to clients in Salt Lake City, Utah. A Salt Lake City native, Dr. Fries graduated Cum Laude from UW La Crosse before completing a degree from Palmer College of Chiropractic with honors in 2001. She has completed additional education requirements in women's and children's health throughout her 20 year career to be able to bring the latest discoveries, techniques and innovations in holistic care to her patients here at Genesis Chiropractic. Along with the entire team at Genesis Chiropractic, Dr. Fries is focused on helping patients get to the root of pain, discomfort and health issues by integrating a whole-health approach that looks at the body from many different angles.
If you're seeking chiropractic care to help you enjoy wellness throughout your pregnancy, Dr. Tiffani Fries and the team at Genesis Chiropractic are thrilled to provide you with personalized care. We invite you to contact Genesis Chiropractic to learn more about prenatal chiropractic care or book your appointment today.
---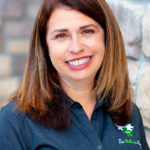 Dr. Fries opened Genesis Chiropractic in 2002. The name of the office signifies "the beginning" of the journey to better health. She wanted to have an office that listens to people about their health concerns, and an office where patients could get individual, personalized care. With over 20 years of practice, Dr. Fries has seen how stress, diet, lifestyle, and injury can affect the human body and turn into chronic pain and illness. She focuses daily on helping patients get to the root of their problem and live healthier lives.
All author posts