Why It's Important to See a Chiropractor After a Car Accident
Anyone who has suffered through an automobile collision or other accident admits to feeling traumatized. Physical and psychological factors converge when control is lost and vulnerability is keenly felt. Not uncommon is the release of a flood of adrenaline. As long as it flows, some injuries may be masked by the hormone's analgesic effects that numb the sensation of pain. Every accident victim should undergo a medical examination as soon as possible after the episode to assure that no fracture or rupture occurred. Essential, too, is a chiropractic evaluation to determine if body alignment is intact or in need of adjustment.
For one thing, an auto injury chiropractor understands the stress that is generated by the impact of one car against another. Physical responses can be instinctive and subliminal. Tension in the jaw and other muscles is a regular reaction that rarely resolves on its own. Car accident treatment by a chiropractor brings relief and relaxation to contracted muscles and connective tissue. These come about also from emotional stress. Moreover, the strains can hinder the healing of any broken bones and damaged tissues. Chiropractic treatment is a holistic way to bring relaxation to the body and greater peace to the mind.
There is pain and soreness that can come when the body is thrown or contorted by an auto accident. These symptoms are often met with one of two courses of action — ignore them or resort to pain medication. The advantage of seeing an auto injury chiropractor for car accident treatment is that the discomfort is treated without the need for drugs. A good deal of the aches and pains can come from spinal misalignment, a regular consequence of vehicular collision. By addressing the subluxations of the spine, a Salt Lake City chiropractor can alleviate pain, reduce inflammation and restore the patient's range of motion.
Seeing a chiropractor can help immensely with neck injuries. One study published in the Annals of Internal Medicine suggests that patients had more satisfying recoveries after manipulation. In addition, this kind of treatment is highly renowned for improving the condition of the lower back after injury. Adjustments have proved to lift the symptoms of pain and stiffness in the lower back quicker than does physical therapy. Surgery should be the very last resort in dealing with lower back issues.
A Salt Lake City chiropractor should be ready to treat car accidents aftereffects like whiplash. This is more than just a stiff neck. Dizziness and headaches may also follow unless the condition is rectified. Without proper examination, a sufferer may attribute these manifestations to concussion. Yet more than just recourse in the event of car crashes, the chiropractor is a comprehensive health care professional, competent to treat sports injuries, pregnancy discomfort, pediatric conditions, and to provide holistic therapies to women and men. Dr. Tiffani Fries of Genesis Chiropractic is trained and experienced to treat injuries and foster overall health.
---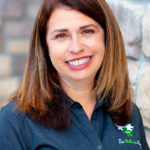 Dr. Fries opened Genesis Chiropractic in 2002. The name of the office signifies "the beginning" of the journey to better health. She wanted to have an office that listens to people about their health concerns, and an office where patients could get individual, personalized care. With over 20 years of practice, Dr. Fries has seen how stress, diet, lifestyle, and injury can affect the human body and turn into chronic pain and illness. She focuses daily on helping patients get to the root of their problem and live healthier lives.
All author posts