Three Ways to Treat Plantar Fasciitis
What Is Plantar Fasciitis & What Causes This Condition?
Medical experts estimate that roughly 80% of people with complaints of heel and bottom of the foot pain can be attributed to plantar fasciitis. This health ailment can be described as an inflammation of the soft connective tissues and ligaments that are located from the heel along the bottom of the foot to the toes.
Since pain can be severe, patients diagnosed with this connective tissue condition often develop a limp or unbalanced gait when they attempt to walk. A local chiropractor with a practice located in Holladay, Utah strongly recommends that people get treatment for this problem earlier to help slow and prevent further area involvement.
Is There a Cure for Painful Plantar Fasciitis?
No, unfortunately there is no absolute cure for painful fasciitis as of yet. However, there are some terrific and very effective therapies to relieve some of the aggravating symptoms. In general, there are three main therapies for this painful foot/heel condition. These include:
Ultrasound Therapy
Myofascial Release Therapy
Cold Laser Therapy
Initiating treatment measure promptly can lessen the overall severity and painful symptoms that this common foot connective tissue problem often brings.
Ultrasound Therapy
Ultrasound therapy can be an excellent treatment to relieve the types of discomfort that myofascial pain like plantar fasciitis can cause. This therapy uses sound-waves that are directed towards the surrounding locations where the pain originates from without causing further pain or other adverse results.
Sound-waves can penetrate deep into the tissues for better end results that work. There are two main types of ultrasound therapy. These include:
Your chiropractor will determine which type of ultrasound would best suit your unique ailment. Ultrasound therapy is thought to speed and promote healing of aggravated deeper soft tissue damage. This therapy is often used concurrently with other treatments like chiropractic adjustments and certain other physical therapies.
Myofascial Release Therapy
In plantar fasciitis and other deep connective tissue pain conditions, many find relief through precise myofascial release therapy. This is a targeted pressure technique that may relieve painful knots known to impact fascia tissue due to adhesions or scars.
Myofascial release therapy works when the body releases pain-relieving endorphins activated by this targeted pressure technique.
Cold Laser Therapy
Cold laser therapy is being used to promote healing of strained or otherwise damaged deep muscle and connective tissue layers without surgery, needles or even heat that can be felt. This is a gentle method of achieving pain relief, decreased swelling and other adverse symptoms of plantar fasciitis.
Contact Genesis Chiropractic located in Salt Lake City, Utah for more information about plantar faciitis.
---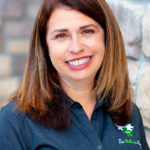 Dr. Fries opened Genesis Chiropractic in 2002. The name of the office signifies "the beginning" of the journey to better health. She wanted to have an office that listens to people about their health concerns, and an office where patients could get individual, personalized care. With over 20 years of practice, Dr. Fries has seen how stress, diet, lifestyle, and injury can affect the human body and turn into chronic pain and illness. She focuses daily on helping patients get to the root of their problem and live healthier lives.
All author posts