How Chiropractors Address Auto Accident Injury Recovery
Auto accidents of all types can lead to injuries, and some of the types of injuries sustained can be very serious. Some people do not realize they have been injured until the shock wears off. Once that shock and adrenaline run out, the pain will settle in. An Auto injury chiropractor helps patients overcome their pain and reduced range of motion. Seeing a chiropractor for injury recovery will likely make the healing process much easier to go through.
Common Injuries After an Auto Accident
Car accidents cause damages to your body that can range in severity. As two vehicles collide, a great deal of force is released very quickly, which can lead to serious injuries. An auto injury chiropractor will help you make sense of your injuries and develop a treatment plan to get you feeling better and back to normal life as soon as possible. The following are some of the most common auto accident injuries.
Contusions
Broken bones
Whiplash
Neck and back injuries
Head injuries
Internal bleeding
You must seek medical care right away after a serious accident, even if you do not feel there are any major injuries. It is important internal injuries are ruled out first. If you are suffering from injuries to the musculoskeletal system, the Salt Lake City chiropractor will provide targeted treatments.
How Does a Chiropractor Address Your Recovery After an Accident?
There is no cookie-cutter approach when it comes to car accident treatment. The doctor will first need to take a full patient history. Offering this detailed information provides the facts the chiropractor will need for getting started on your care.
A full chiropractic evaluation is an essential first step in determining the types and degrees of injury. In addition to checking for pain trigger points, the doctor will also check your range of motion and ensure there are no neurological abnormalities.
Chiropractors Offer Multiple Treatments for Auto Accident Victims
Multiple treatment modalities are available from the Auto injury chiropractor. The treatments you will be offered will be dependent on your injuries and may include the following.
Whiplash Treatments
Whiplash is one of the most common injuries after a car accident, especially when you are hit from behind. The force of the impact moves your neck back and forth, causing injuries to the soft tissues. See a chiropractor as soon as possible to determine the extent of any whiplash you may have incurred.
Whiplash must be treated gently in the acute stages. Gentle stretching motions and comforting treatments ease the pain. As the condition improves, manipulations can be used to adjust the cervical spine. This car accident treatment is instrumental in improving your range of motion.
Spinal Manipulation
Spinal manipulation treatments involve multiple techniques that focus on correcting subluxations of the spine. These treatments include the following.
Flexion-Distraction is a hands-on technique that is used to treat whiplash injuries and herniated or bulged discs.
Instrument-assisted treatments use handheld tools that produce a gentle force, without thrust. This is an ideal treatment for seniors who have been in an accident.
Specific-spinal manipulation is used to restore normal range of motion to joints that are out of alignment or have become compressed.
Dealing with injuries after an auto accident can be stressful, which places your neck and back under even more strain. Dr. Tiffani Fries at Genesis Chiropractic offers you treatments that will bring rapid relief to your injuries.
---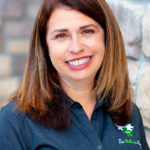 Dr. Fries opened Genesis Chiropractic in 2002. The name of the office signifies "the beginning" of the journey to better health. She wanted to have an office that listens to people about their health concerns, and an office where patients could get individual, personalized care. With over 20 years of practice, Dr. Fries has seen how stress, diet, lifestyle, and injury can affect the human body and turn into chronic pain and illness. She focuses daily on helping patients get to the root of their problem and live healthier lives.
All author posts