How Can Pediatric Chiropractic Treatments Help Your Child?
Chiropractic treatments have been gaining in popularity for people of all walks of life searching for effective heath, emotional or mental benefits. Today, more professional chiropractic practitioners also offer gentle pediatric chiropractic treatments for children of various ages and needs. Many people wonder if these treatments are safe and effective for certain ailments that may afflict children.
What Exactly Are Pediatric Chiropractic Treatments Anyway?
Before determining if chiropractic treatments are right for your child, first learn the definition of chiropractic care. Chiropractic treatment refers to a complementary and alternative medicine option also abbreviated CAM. This form of health treatment is mainly concerned and focused on the precise and holistic diagnosis and effective treatment measures for mechanical health disorders of the musculoskeletal system primarily as it relates to the spine. These treatment measures may be adjusted by an experienced chiropractor for use on certain childhood conditions.
Some Common Controversies Related to Pediatric Chiropractic Care
Since chiropractic care has long been associated with alternative medicine, some medical professionals caution against this healthcare measure in general and especially in children. Some Canadian studies do discuss some of the commonly talked about controversies in detail, but recent trends towards alternative medical tactics have sparked the need for more research and the importance of chiropractor and pediatrician communications to ensure safe and effective care.
Choose a Pediatric Chiropractor Who Communicates with Pediatrician
Complementary and alternative medical treatment options may be helpful for some children and certain childhood adverse symptoms and specific disorders. These include:
Allergies
Colic
ADD/ADHD
Ear Infections
Common Growing Pains
Scoliosis
Neck Pain
Lower Back Discomfort
Simple Sports & Other Injuries
Problems Sleeping
Anxiety and More
Always choose a pediatric chiropractor that shares treatment information details with the child's usual pediatrician to ensure safe continuity of care between healthcare providers. Most chiropractic practices that provide pediatric chiropractic treatment have advanced training that helps them spot other possible health concerns and are trained to refer some health issues to other specialists.
A Few More Compelling Reasons to Consider Taking Your Child to a Pediatric Chiropractor
Children usually have lots of energy and will be prone to certain accidental injuries at different times. They often worry when things are tense regarding family and school relationships and can develop internal fears, anger or other strong emotions in response to stress and other circumstances.
Certain chiropractic adjustments may help reduce anxiety, boost the immune system and promote healing. These treatments may also help to lesson pain and possibly prevent future health related issues.
For more information about Pediatric Chiropractic, click here to contact us.
---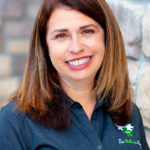 Dr. Fries opened Genesis Chiropractic in 2002. The name of the office signifies "the beginning" of the journey to better health. She wanted to have an office that listens to people about their health concerns, and an office where patients could get individual, personalized care. With over 20 years of practice, Dr. Fries has seen how stress, diet, lifestyle, and injury can affect the human body and turn into chronic pain and illness. She focuses daily on helping patients get to the root of their problem and live healthier lives.
All author posts