Best Prenatal Chiropractor in Holladay, Utah for Pregnant Women
Women who become pregnant will undergo significant body changes as the birth date becomes closer. While this is all entirely normal, there are some body change consequences that make a pregnant mom feel some discomforts through the months of pregnancy.
These discomforts can include lower back and abdominal pain, joint stiffness and difficulties sleeping. Dr. Tiffani Fries, from Genesis Chiropractic in Holladay, Utah, explains how prenatal chiropractic care may help these conditions and more.
What Exactly Is Prenatal Chiropractic Care?
Prenatal chiropractic care is designed to improve, support and maintain the overall balance of the spine and pelvis that can help promote a healthier pregnancy and may assist in decreasing discomforts felt during the last weeks of pregnancy and into the childbirth process.
When the pelvis shifts out of its proper alignment during pregnancy body changes, this may prevent the baby from getting into the right position before birth.
What Conditions Can Prenatal Chiropractic Care Help Treat?
The strain from a misaligned spine and/or pelvis may also be felt in the lower back, abdomen and other body areas causing pain and stiffness of the joints and sometimes in the groin that may present as sciatica pain that originates near the groin and shoots bursts of pain down into the leg.
Other conditions that may be helped by prenatal chiropractic care include:
Braxton-Hicks Contractions
Sciatica
Migraines & Other Headaches
Nausea & Vomiting from Morning Sickness
Leg Cramps
Low Back Pain or Neck Discomfort
Some Valuable Benefits of Prenatal Chiropractic Care During Pregnancy
Getting regular chiropractic care during pregnancy may help with underlying anxiety and body tenseness common in pregnancy and may improve sleep. This care may also help women to endure the birthing process better.
Meet Dr. Tiffani Fries from Genesis Chiropractic
Dr. Tiffani Fries has an extensive background in chiropractic care with an emphasis on prenatal and women's chiropractic care and holds many advanced certifications for specialized treatments.
Bio Details
Dr. Fries grew up in Salt Lake City, and then moved several places throughout the Mid-West region. She graduated Cum Laude from UW La Crosse. Later, she and her husband moved back to the area in 2001 after graduating Palmer College of Chiropractic in 2001 with honors.
Experience with Prenatal Chiropractic Care
Dr. Fries has additional education certification in prenatal chiropractic care, women's and children's health among many others.
Dr. Fries Experience with Holistic Medicine & Women's Health
At Genesis Chiropractic, Dr. Fries delivers holistic care to each unique and valued client. She focuses on getting to the real root of a problem using natural methods whenever possible. Along with traditional chiropractic care, Dr. Fries offers nutrition, exercise and other alternative health guidance for a truly whole-body care approach.
Contact Dr. Tiffani Fries
Please contact Genesis Chiropractic to learn more about prenatal chiropractic care and other services or book your appointment.
---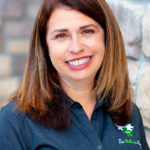 Dr. Fries, DC opened Genesis Chiropractic in 2002. The name of the office signifies "the beginning" of the journey to better health. She wanted to have an office that listens to people about their health concerns, and an office where patients could get individual, personalized care. With over 20 years of practice, Dr. Fries has seen how stress, diet, lifestyle, and injury can affect the human body and turn into chronic pain and illness. She focuses daily on helping patients get to the root of their problem and live healthier lives.
All author posts