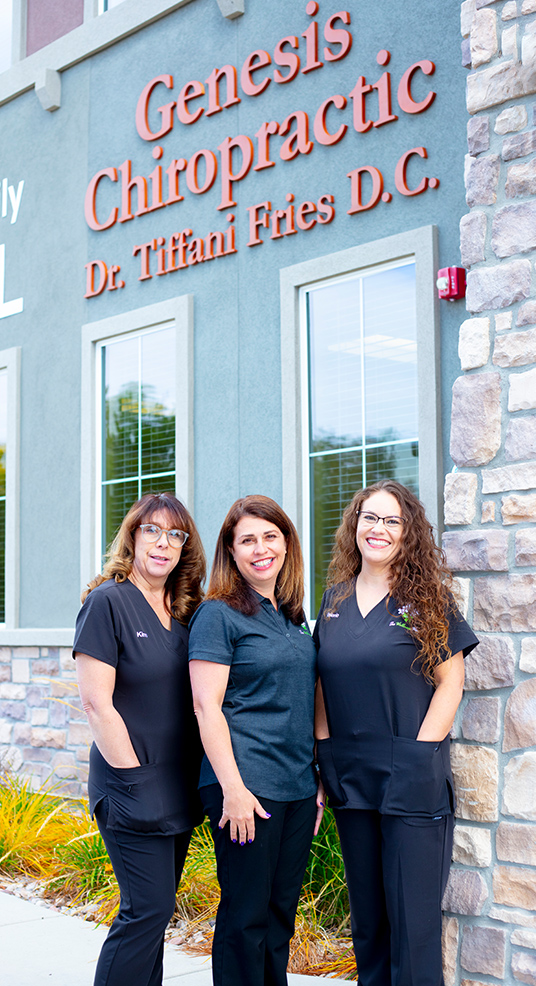 Dr. Tiffani Fries and the staff at Genesis Chiropractic takes a comprehensive approach to help you feel your best. We believe every person is different and as such has their own set of symptoms and health goals that are right for them.
Chiropractic care and wellness services go far beyond the well known spinal adjustment. Chiropractic treatment focuses on the balance of the body systems and how the body functions as a whole.
Since 2002, Dr. Tiffani Fries has been helping Draper patients like you find relief through personalized treatment plans. To be effective, we utilize multiple treatment techniques to focus on uncovering the underlying imbalances that are causing you pain and treat those issues.
Whether you're suffering from back pain, injury related symptoms, pregnancy discomfort, or any other issue, Genesis Chiropractic can work to help alleviate your issues and make you feel more balanced.
Draper is a city in Salt Lake County with a population of 51,017. With a rich history dating back to 1849, Draper's first settlers (a small group of saints-early members of the Church of Jesus Christ of Latter-Day-Saints) provide a unique story of their long trek across the central plains of the U.S, to the Salt Lake Valley, and then, finally, to South Willow (now Draper).
Draper Resources:
Draper Historic Theatre – The Draper Historic Theatre is the premiere arts and cultural center of the south valley.
Draper Historical Society – The Draper Historical Society promotes and preserves the history of Draper by gathering and protecting historical documents, pictures, artifacts, personal stories and historical publications.
South Mountain Golf Course – The South Mountain Golf Course is a mountain links style course that has large undulating greens and dramatic elevation changes.